Price Trend>
Echemi Analysis
Know the Chinese Chemical Market From Echemi Info Service
When you know the latest Chinese market and forecast for the product., you can seize the opportunity and have great profits. When you gain insight into the Chinese chemical market, you can better grasp the investment opportunity. Now, Echemi launches its Information Service to the global customers.
Echemi can provide weekly report, monthly report, annual report, customized reports to customers who want to know the Chinese chemical market deeply.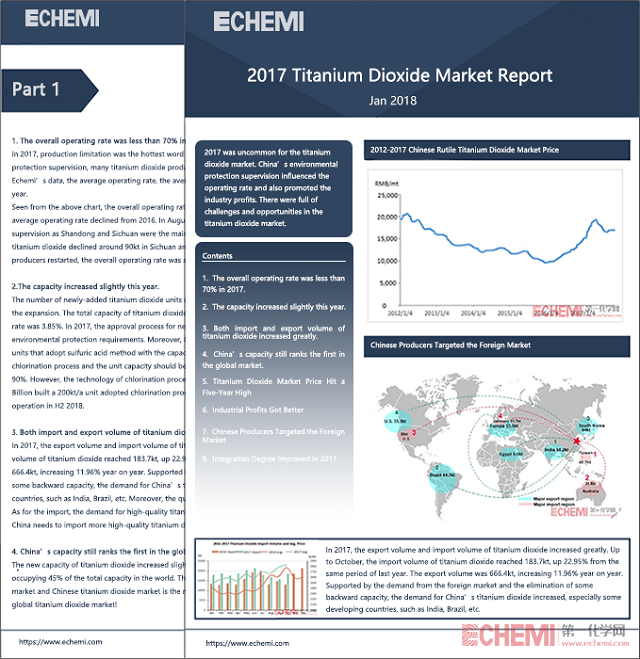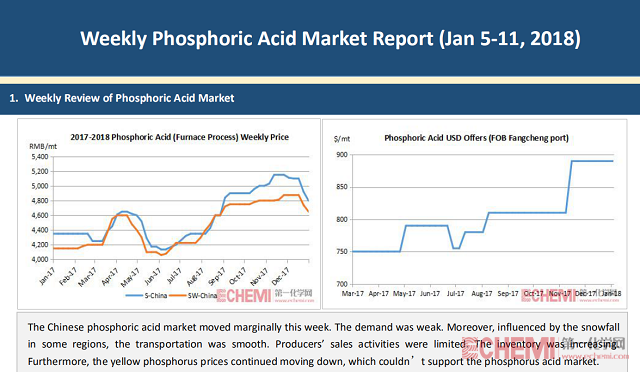 Echemi owns a professional analyst team who are devoting to the specific product in the Chinese market. Every analyst keeps in touch with producers, traders and downstream users to collect information. Echemi analysts have field trips at fixed period.
If you are interested in the report, please contact us and tell us the product you want to know, we can send samples to you!
Contact: Coco
Email: coco@echemi.com
Source:Echemi
Disclaimer: Echemi reserves the right of final explanation and revision for all the information.