News>
Policies
China's Environmental Clean-Up to Have Big Impact on Industry
Heavy palls of industrial smog have almost become the norm in some Chinese cities. Small wonder that environmental sustainability is rapidly moving up the agenda for Xi Jinping, the president, as he flexes his political muscles and consolidates his leadership of China.
The country's moves to protect the environment and avoid pollution-related social unrest represent a radical shift in Chinese policy. Just eight years ago, China viewed climate change initiatives as a western conspiracy to limit China's rapid growth.
And it is not just Mr Xi who is prioritising industrial clean-ups — other fast-growing economies are following his lead. While these countries still need industrial materials to fuel their economic growth, they are increasingly seeking less-polluting ways of sourcing and processing these raw materials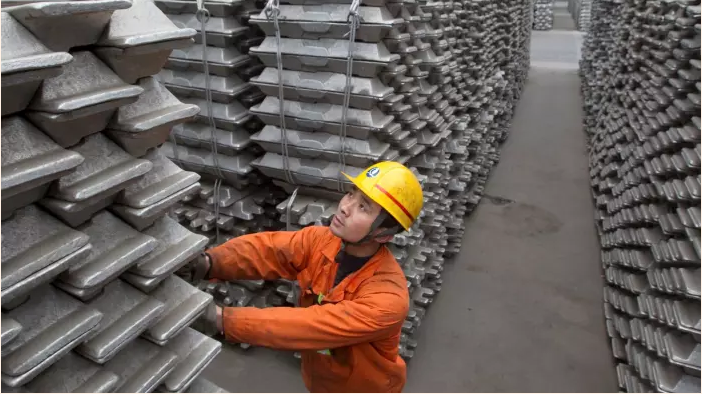 Take aluminium; after a winter smog which had the phrase "airpocalypse" on the lips of many, China, the world's biggest producer of the base metal, is making a desperate attempt to clamp down on plants that fail to meet stringent environmental regulations that were first introduced in 2015. In a speech at the country's National People's Congress in March, the Chinese premier, Li Keqiang, vowed to step up the country's efforts to "make our skies blue again".
In the aluminium-producing, coal-consuming provinces around Beijing, Henan, Shanxi and Shandong, around 30 per cent of aluminium smelting capacity could potentially be closed between November and March every year, in an effort to reduce thick smog like that seen in the first weeks of 2017.
There is also talk of an envisaged 30 per cent cut to alumina production in the same provinces, reducing supply of the key raw material required to produce aluminium.
While tighter regulations governing environmental protection and energy consumption were issued two years ago by the Chinese government, this year many more smelters are being threatened with the off button. The Chinese government's new Air Pollution Prevention and Control Action Plan is aimed at offsetting the extra pollution created by the use of indoor heating during the winter heating months.
It should be acknowledged that China has been successful in cutting the use of coal, which currently provides around 70 per cent of the country's electricity. Coal consumption has dropped in each of the last three years and fell 4.7 per cent last year alone.
Chinese producers and local authorities are caught between pressure to keep plants open in order to avoid social unrest and demonstrations by environmental protesters at some of the plants. The latest clampdown, details of which emerged in mid-April, may reduce aluminium capacity by as much as 5m tonnes, or 11 per cent of existing capacity, according to analysis from Citigroup.
Similar pressure is emerging in the Philippines, the world's largest supplier of nickel, where there is increasing support for a ban on open-pit mining and a crackdown on mining companies accused of violating environmental laws. While Gina Lopez, former environmental activist and acting environment secretary, may be losing power, the orders she has enacted to curb the worst environmental excesses of mining companies may well stand.
There are other issues at hand that have forced China to act. Earlier this year, the US administration accused the Chinese government of supporting inefficient aluminium production in the form of cheap loans and subsidised energy. The US Department of Commerce has since launched a formal investigation into the matter, raising the prospect of anti-dumping measures or restrictive duties being imposed.
The potential introduction of carbon pricing globally could also prove catastrophic for Chinese aluminium producers, many of whom already pay significantly higher energy prices than their European and US counterparts.
A carbon tax of just $30 per tonne of CO2 equivalent could increase production costs in China for the metal by almost $450 per tonne, according to CRU, a metals and mining intelligence provider. The Chinese authorities are also developing their own carbon emissions trading scheme, which is currently running on a trial basis in seven provinces, but thus far has not been applied to the aluminium sector. All these factors contribute to the final realisation that something has to change.
This drive for cleaner production should offer a competitive advantage to less polluting producers of aluminium around the world. First to benefit may be En+ Group, an integrated hydro power and aluminium producer, which includes UC Rusal, the world's largest aluminium producer outside China. En+ Group is at a particular advantage because of low-cost hydro electricity supply from its 15GW of hydro power plants feeding its aluminium smelters in Siberia.
Other beneficiaries could include Rio Tinto Alcan (RTA), Alcoa and Norsk Hydro, all of which rank among the top 10 aluminium producers globally and emit comparatively low levels of CO2 per tonne of aluminium. These companies all supply markets that have been hit hard by Chinese aluminium dumping.
The debate over whether faster-growing economies should prioritise sustainability at the expense of growth has been a contentious aspect of climate change treaties for many years. Hopefully these global actions will not come too late for the clouds of smog to finally lift around this discussion.
Source: Financial Times
Disclaimer: Echemi reserves the right of final explanation and revision for all the information.